Buying a car, whether new or secondhand, can be expensive. Not everyone can afford to make the purchase in one go, so consider other options. Vehicle financing is probably the most common choice, but what about a credit card? Credit cards can be an inexpensive way to spread the cost of a purchase, especially if you have a card with low interest rates, or even a 0% credit card. 
Can I Buy a Car With a Credit Card?
The simple answer to this question is yes, though it will depend on a number of factors. The biggest issue you may encounter is whether the dealership will accept payment via credit card. Few dealers will let you charge the entire purchase price to a credit card, and others will have a limit on how much you can pay by credit card. It's therefore a good idea to discuss a dealer's credit card policy with them before committing to an agreement. 
If you are able to buy a car on a credit card, this will work the same way as making any other purchase on your credit card. You'll charge the full amount to the card, and then repay your credit card provider over an extended period of time, along with any applicable interest. The benefit of buying a vehicle this way is that you don't have to pay set instalments - it's much more flexible. As long as you're meeting the minimum monthly payments on your credit card, you can repay what you like.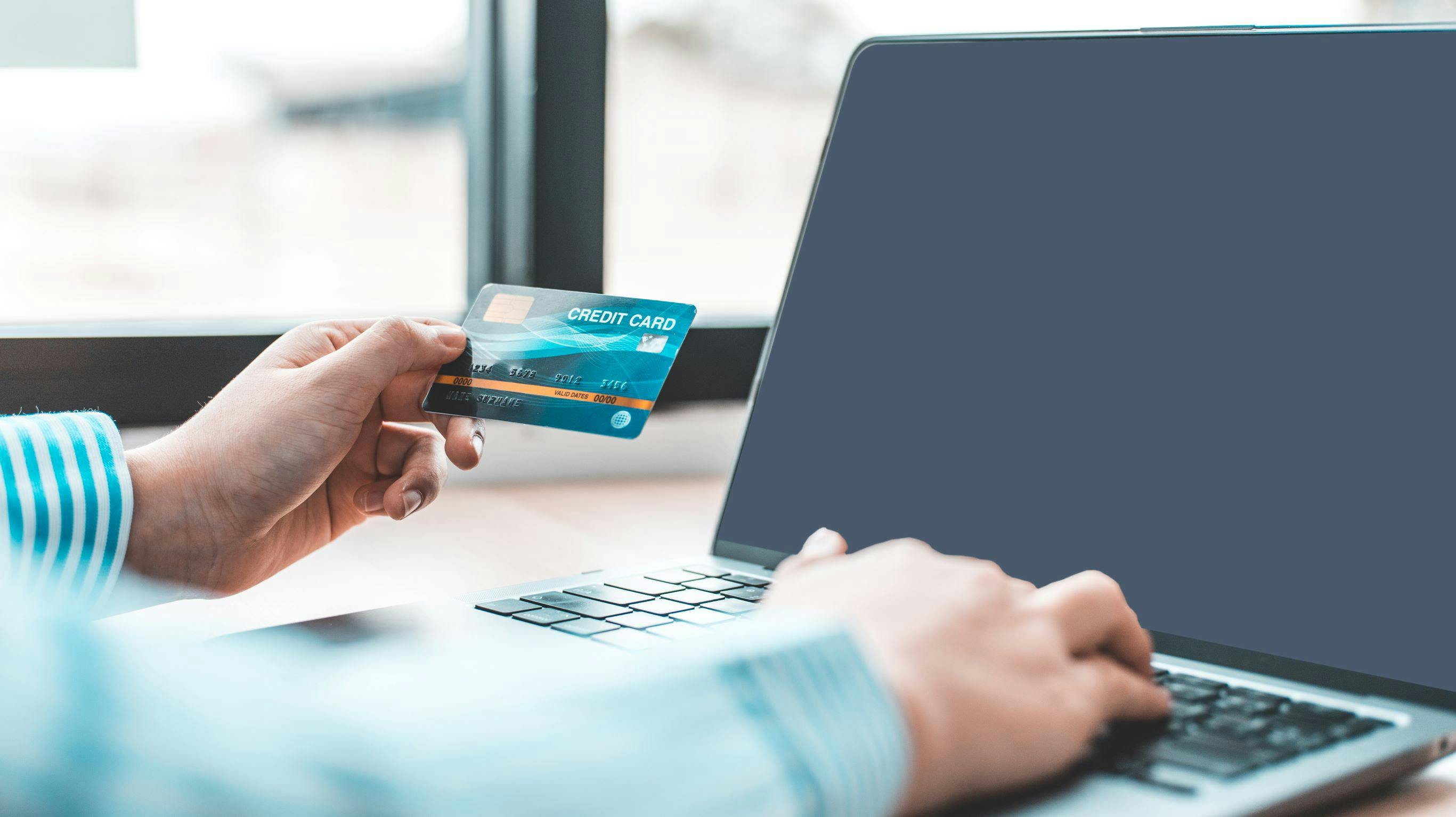 Buying a Vehicle With a Credit Card
As mentioned above, the first thing you need to do when paying off a car loan with a credit card is to check that the dealer will accept this method of payment. It's also important to see whether there are any applicable processing fees before proceeding with the transaction. If you're happy, you can transfer the balance of the vehicle to your credit card. 
It's best to use a card with a very low interest rate, which will typically be an introductory rate, available only for the first few months or years. If you can repay the loan during this time, you may not have to pay a lot, if any, interest. However, once the introductory offer ends, you could be charged anywhere up to 30% APR. So plan your repayment schedule carefully!
Limitations of Buying a Car With a Credit Card
Not all dealerships accept credit cards when it comes to buying a car, and even if they do, there may be a surcharge. If you have a 0% interest credit card, this will still probably be the cheapest option, but additional charges are something to bear in mind. 
And if you don't qualify for a low interest rate, according to MoneySuperMarket, the average APR for credit cards is around 18% or 19%. This is higher than most loans, so in these cases, it's probably less expensive to opt for more traditional car finance options. 
Other Vehicle Finance Options
If you do decide that it's cheaper to pay via a loan than a credit card, there are three main options available. The first is a personal loan. Personal loans are incredibly straightforward - you borrow however much you need to cover the cost of the vehicle, and then repay in instalments. These monthly payments will include both the principal and interest. You can typically borrow money over a few years, and if you have a good credit history, you may be eligible for low interest rates. However, as personal loans are unsecured, it can be cheaper to take out a secured loan. 
As the name implies, secured loans are where the loan is secured against a valuable asset. In the case of vehicle finance, this would be your car. There is more security for the lender, as if the repayments are not kept to, they have the option of repossessing the vehicle. But the benefit for the borrower is that the interest rates are generally lower than with an unsecured loan.
The two other main options when it comes to vehicle finance are both types of secured loan. These are Personal Contract Purchase (PCP) and Hire Purchase (HP) agreements. With a hire purchase deal, you'd make an initial deposit, and then regular instalments towards the balance, just like you would with a personal loan. 
A PCP agreement works in a similar way, except you're not contributing towards the cost of the vehicle - instead, you're covering its depreciation. This is the difference between the purchase price and the car's estimated value at the end of the agreement. Then, once the contract ends, you can choose to pay the outstanding balance, enter into a new contract, or walk away entirely.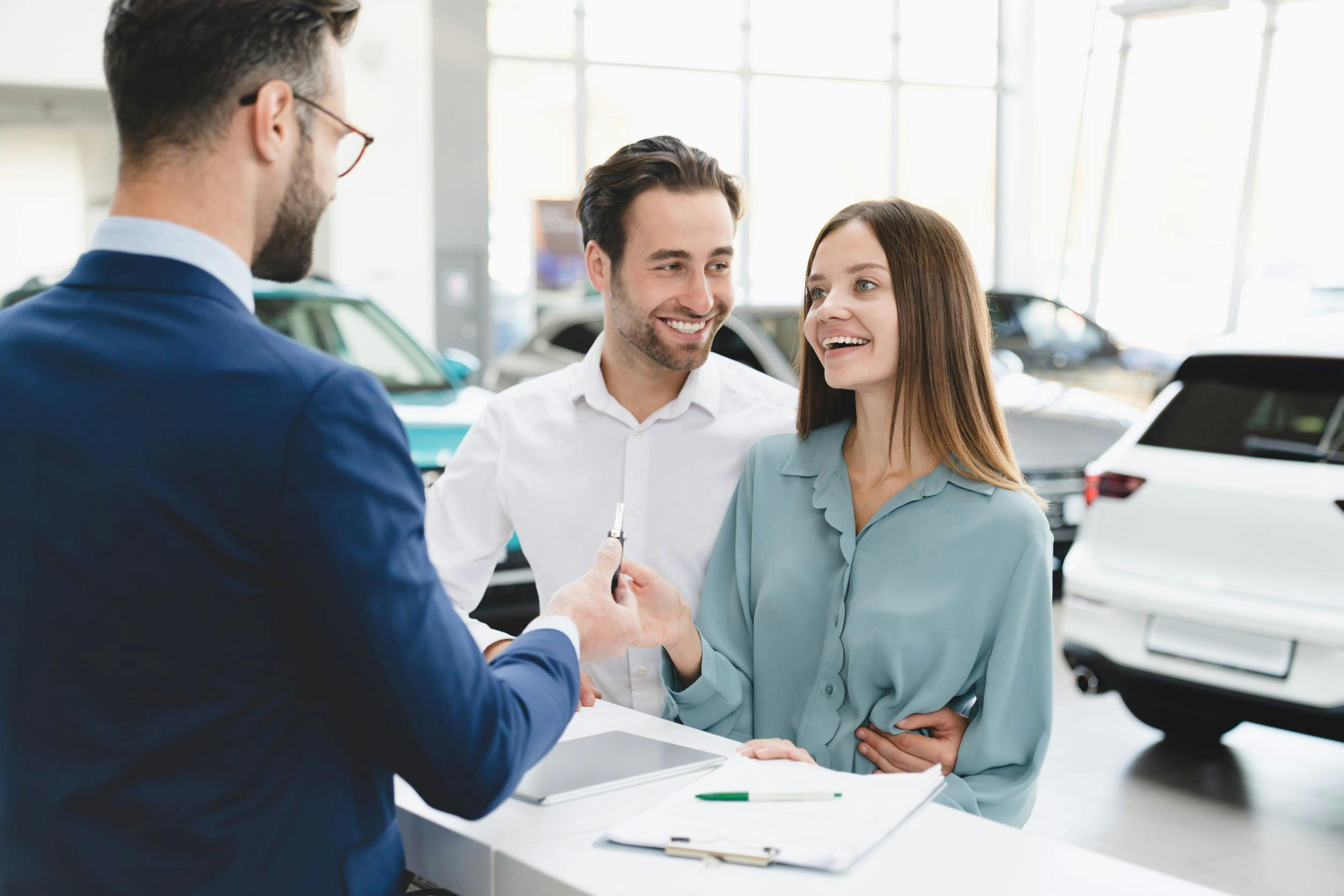 Car Finance With Wheelie Good Finance
Here at Wheelie Good Finance, we want to make car finance as simple as possible. Our online application should only take a few minutes to complete, and we'll then do our best to find you a suitable lender. We only use soft credit checks, so this application won't affect your credit score.
If approved, your lender may choose to undertake a full credit check, to ensure that the loan will be affordable. You can then choose your next set of wheels, and finalise your agreement with the lender.
Applying with Wheelie Good Finance can save you time comparing different lenders, and best of all, our service is completely free to use! As we work on a commission basis with our lenders, you won't be charged a fee. Click on the 'Apply Now' button below to get started!